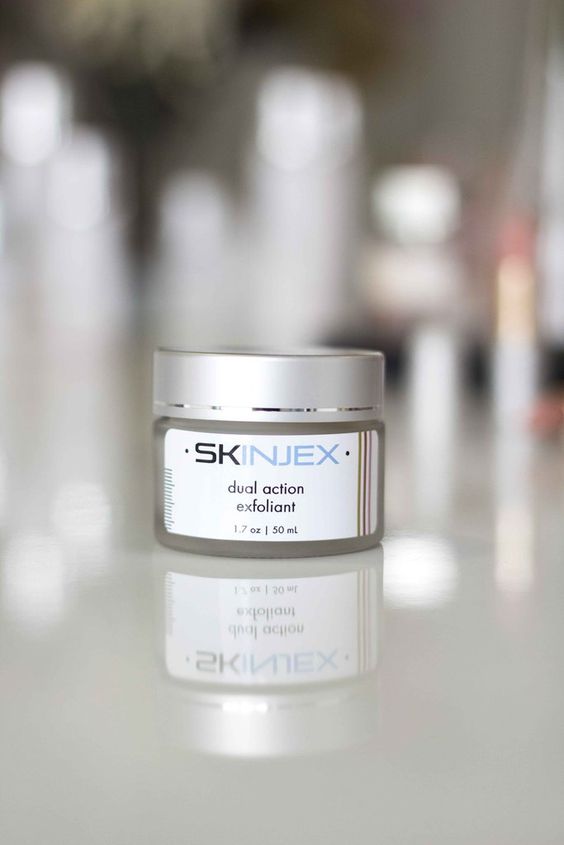 Improve Clarity and Skin tone.
Details
Dual Action Exfoliant combines AHA ( Alpha Hydroxy Acids) and manual stimulation to loosen devitalised skin cells. 
The technique used in combining these two methods of skin cell turnover allows the product to showcase refreshed and revitalised skin.
Dual Action Exfoliant can be used 1-2 times a week on rotation as part of your skin health routine.
Ingredients
Skinjex Dual Action Exfoliant contains Mild Flower Acids which:
Elevate barrier function and increase hydration in the skin. May improve clarity and uniformity of tone. 
At the dermal level, AHA favours an increase of collagen, which assists in the appearance of firmer skin.
May increase glycosaminoglycans which can soften the appearance of fine lines.