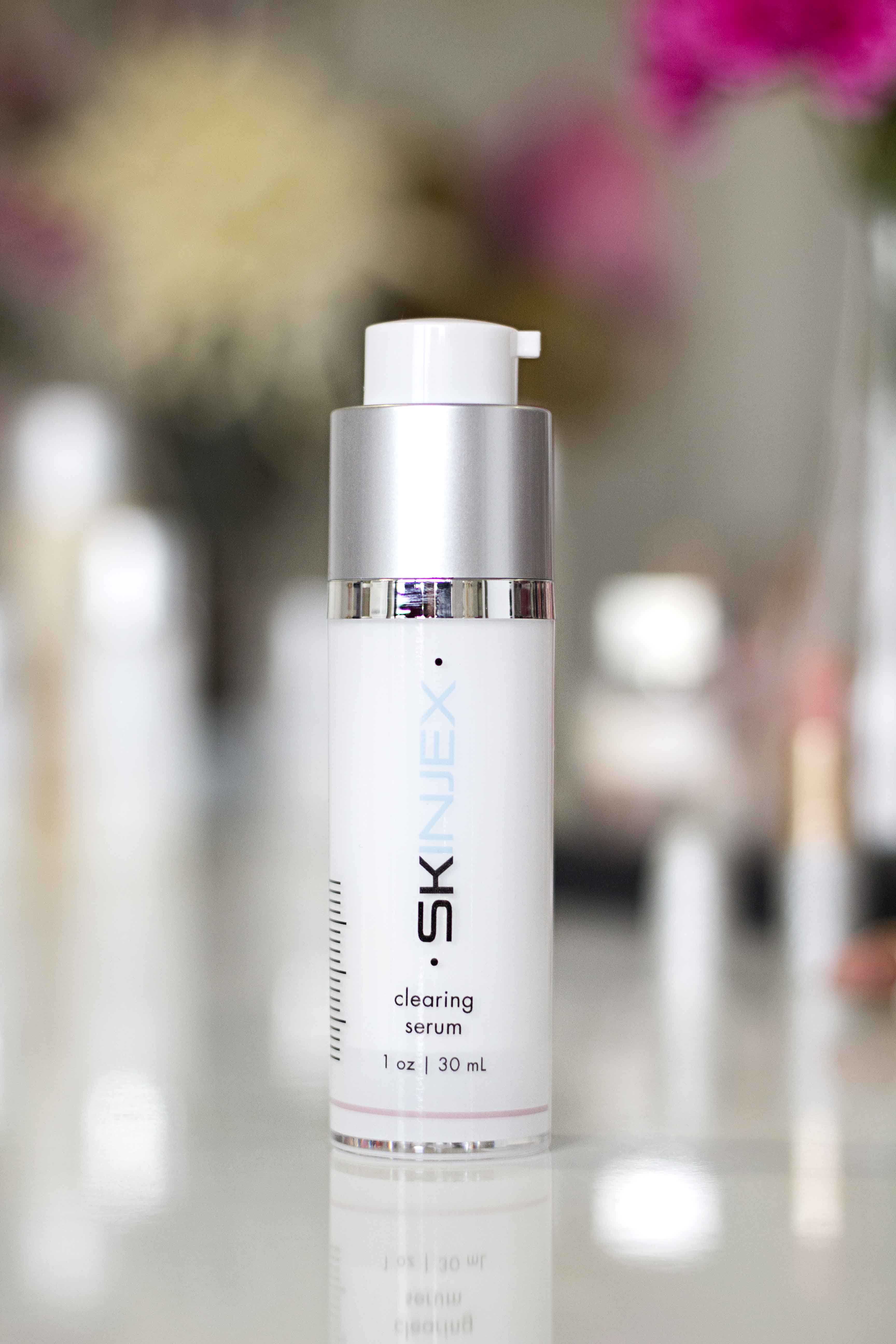 Fight Blackheads & Regulate Sebum.
Details
Skinjex Clearing Serum minimises and regulates sebum production. This clarifying serum treats the inflammation that is associated with congested and problematic skin. Clearing Serum will neutralize sebum and bacteria using clarifying ingredients such as Salicylic acid & Glycolic acid.
Fight blackheads and excess sebum by creating the ideal pH environment. The non-irritating and absorbing formula is suitable for all skin types. 
Use as a spot treatment or as an overnight treatment.
Benefits
Light liquid formula leaves no oily residue.
Suitable for all skin types.
Non-irritating formula suitable for contact lens wearers.
Can also be used to remove long-wearing lipstick.
Ingredients
Skinjex Clearing Serum contains: 
Multi-Fruit BSC is a naturally occurring Alpha-Hydroxy Acid (AHA) that promotes smoother, softer skin. 
Willow bark, an anti-inflammatory & antibacterial extract used to alleviate acne and irritation. 
White Tea, an antioxidant that aids in protecting the skin from free radical damage. 
Apple Extract, an anti-aging ingredient that helps maintain elasticity.