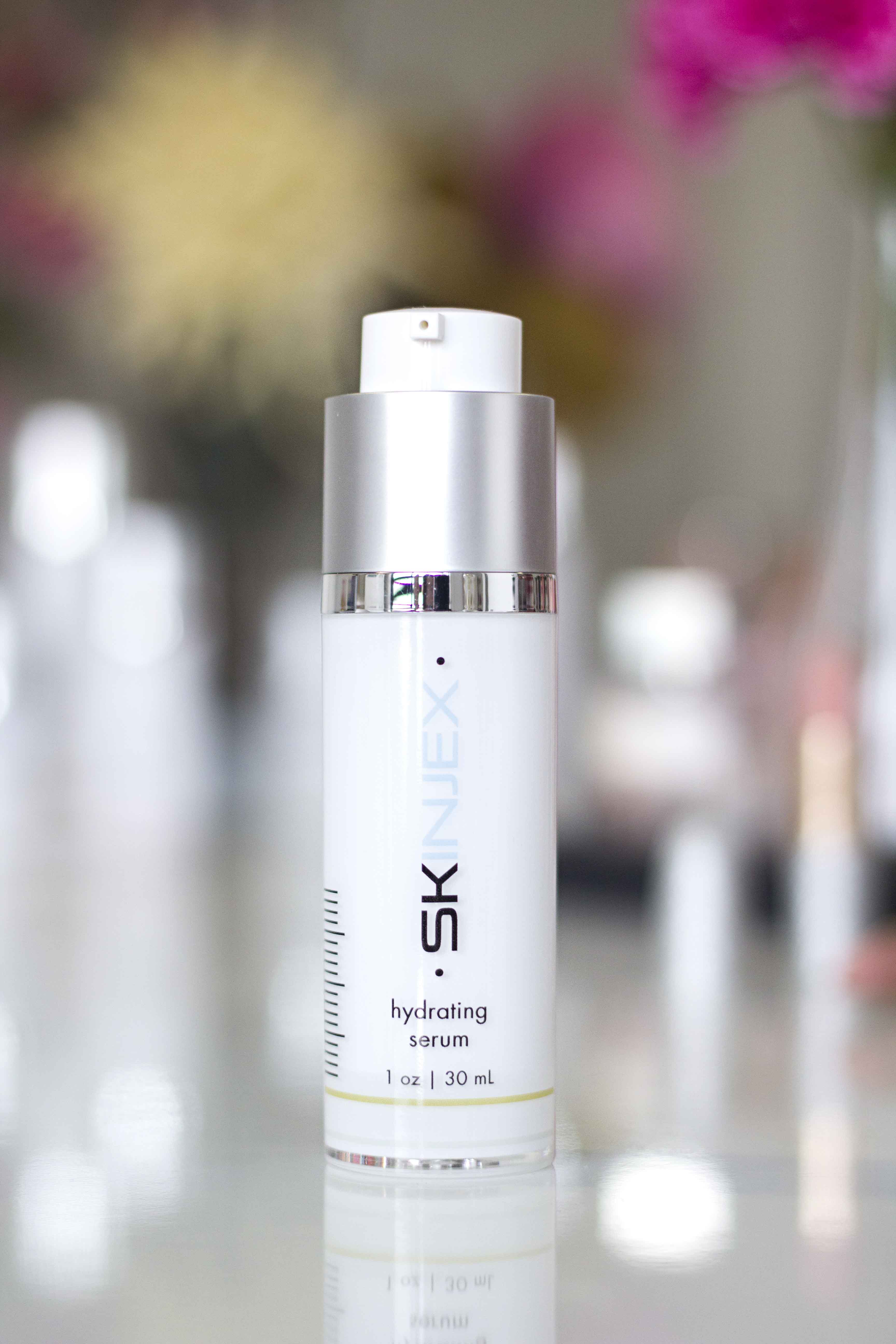 Address aging using a concentrated Hyaluronic Acid.
Details
Skinjex Hydrating Serum is a highly concentrated serum containing Hyaluronic Acid (HA). Aging is addressed where it begins, at a cellular level, using Ultra-Low Molecular Weighted Hyaluronic Acid.
Lower weighted HA allows efficient skin penetration and effectively improves skin functioning, whilst also providing anti-aging benefits. 
You may use Skinjex Hydrating Serum in the morning and night to deliver hydrating benefits to your skin. Use alone or with your Skinjex Routine. It is suitable for all skin types.
Ingredients
The Hydrating Serum contains:
Acqua-Biomin Copper which is a Bioactive protein complex mineral that provides soothing, moisturising, and cell-renewing benefits to your skin. 
Ultra-Low Molecular Weight Hyaluronic Acid penetrates the skin and improves skin functioning and anti-aging effects.