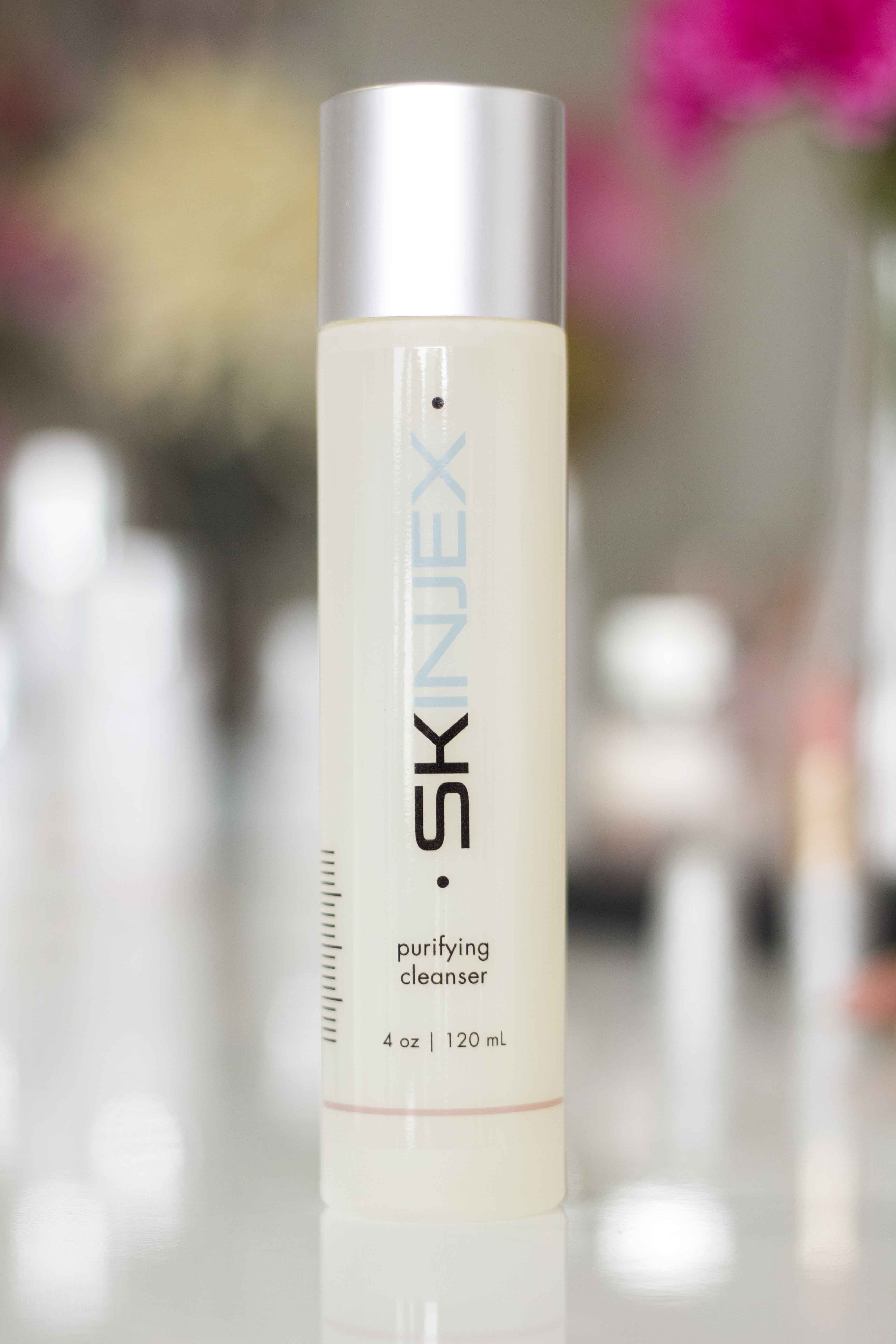 Skinjex Purifying Cleanser
Combat congestion and freshen your skin with Salicylic Acid, Liquorice Root, Grape skin, and Green Tea.
Details
Skinjex Purifying Cleanser is a foamy wash that revitalizes your skin and reduces surface oils. 
Using a combination of carefully selected therapeutic ingredients, our Purifying Cleanser gently refreshes and cleanses problematic skin while minimising surface bacteria. 
It is a non-stripping foaming formula that is gentle enough to be used every day. The use of AHA's & BHA's helps combat congestion and purifies your pores with a deep cleanse. 
Revitalize your skin daily with Purifying Cleanser. Suitable for oily/combination skin types and those who experience uneven skin tone, dark spots, or post blemish discolouration. 
Ingredients
Purifying Cleanser contains: 
Salicylic Acid is a BHA (beta hydroxy acid ) derived from Willow Bark which assists in unclogging your pores and acts as the anti-inflammatory ingredient that loosens problematic skin cells. Grape Skin is an extract that is high in antioxidants, omega fatty acids, and Vitamin E. It assists in the purification and decongestion of skin.
Green Tea calms irritation and addresses skin tone discolouration by soothing redness.