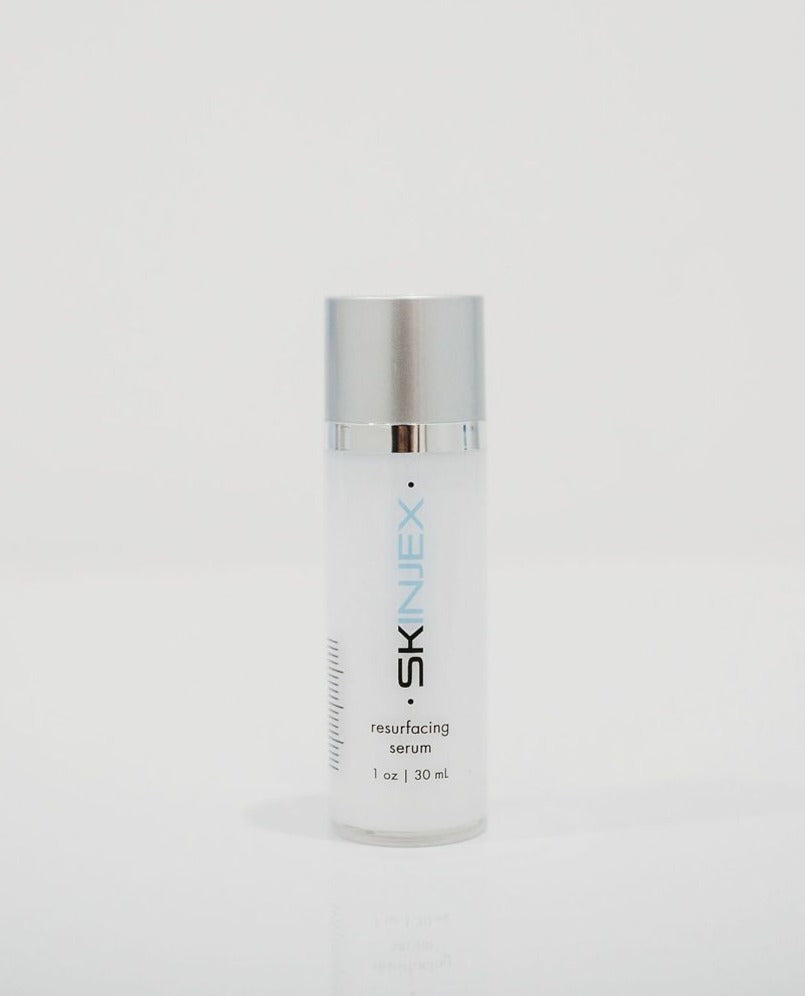 Skinjex Resurfacing Serum
Stimulate cell regeneration and address skin texture.
Details
Resurfacing Serum nourishes and clarifies skin texture while offering transformative benefits. Also, containing highly effective and skin conditioning ingredients Retinol, Alpha-Hydroxy Lactic Acid, and Sea Algae, this serum encourages cellular turnover and skin renewal for those concerned about the accelerated signs of aging. Smooth the texture of your skin with the use of Vitamin A.
Use at night only, after cleansing. Begin with using once or twice a week and gradually build-up to nightly. May cause redness, dryness, and tingling initially. 
Ingredients
Resurfacing Serum contains:
Encapsulated Retinol stimulates cell regeneration and builds collagen and elastin. Vitamin A helps to diminish fine lines and age spots. It is delivered gradually, enhancing the efficiency of the ingredient: lactic acid, an AHA which increases hydration, pliability, and flexibility in the skin. 
Alga Extract is rich in mineral nutrients and amino acids. It supports the maintenance of epidermal stem cell activity and encourages skin rejuvenation.