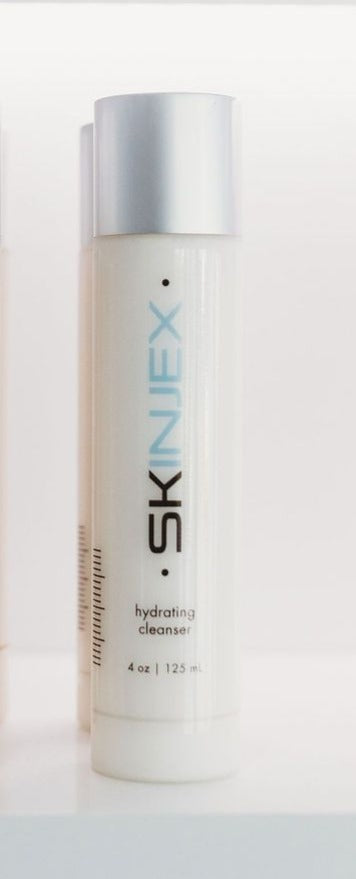 Skinjex Hydrating Cleanser
Boost moisture retention and protect skin radiance.
Details
Skinjex Hydrating Cleanser is a complexion renewing creamy cleanser that hydrates and protects your skin from moisture loss. 
It contains moisture-attracting ingredients Hyaluronic Acid, Sea Vegetable, and Argan-based actives. These moisture-boosting ingredients help replenish humectants during the skin cleansing process.
SkinJex Hydrating Cleanser is a hydrating cream cleanser that you can use daily to assist in the cleansing stage of your skincare routine. 
Ingredients
 The Hydrating Cleanser contains:
Glycoderm P - An intensive hydrating complex. Which aids in supplying the epidermis with ceramides and phospholipids. These ingredients deliver moisturising factors resulting in restoration of the skin structure.
Phytocoll PF (Yeast Extract) This pseudo collagen active offers an enhanced moisture-binding capacity.
Argassential - is clinically proven to plump and firm the skin through collagen production.
 Snap-8 Peptide Solution contains an anti-wrinkle octapeptide that reduces expression lines.